Protect your balcony with a glass solarium
Our frameless retractable glass keeps rain, snow, wind, dust, and birds away from your balcony without reducing the amount of light that you receive. This protection means less time and money spent on maintenance and repairs to the balcony's inner surfaces and structures. 
Reduce noise and increase safety
Our balcony enclosures reduce noise levels by up to 50%, so you can relax inside your home and sleep more comfortably. You can also sleep easy knowing that our retractable glass is secure, meaning increased safety for those on lower floors.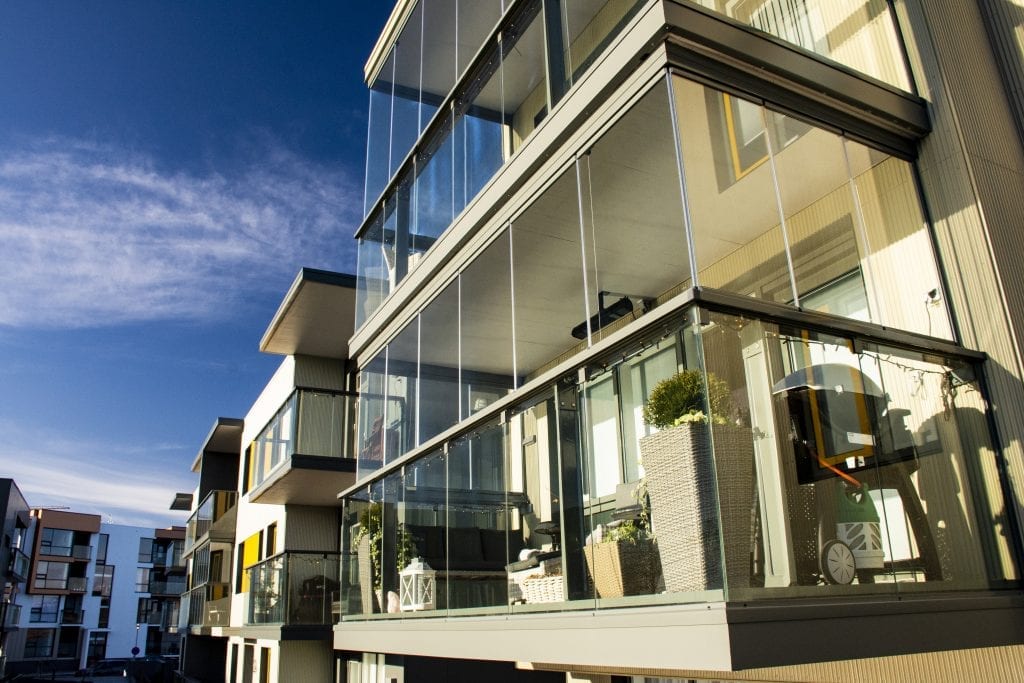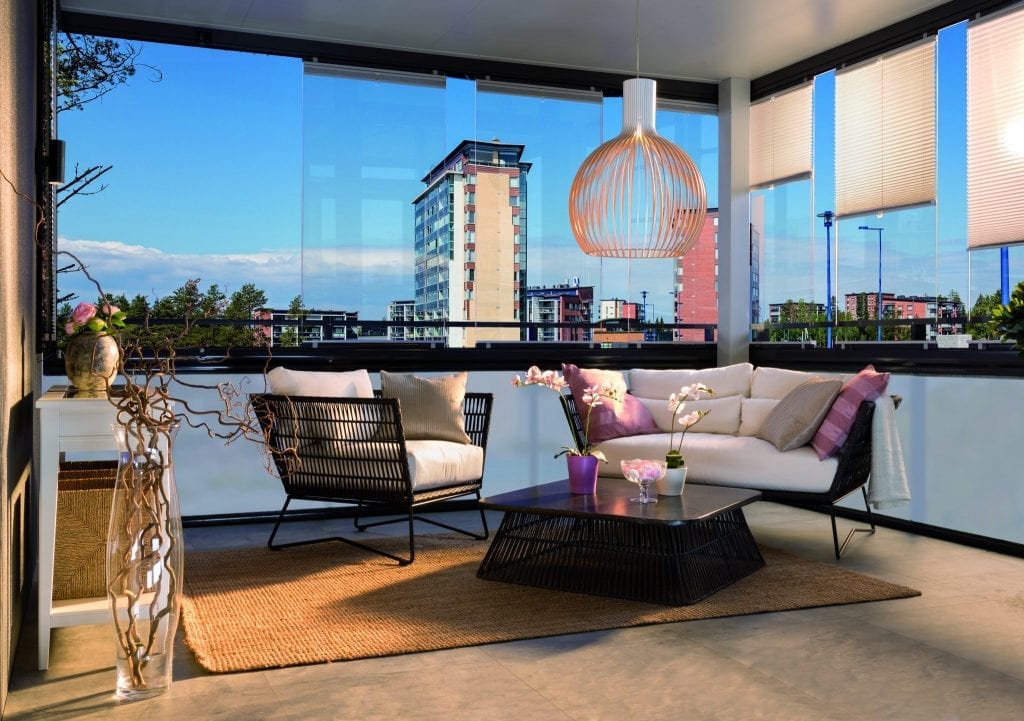 Versatile use of your balcony space
A protected balcony with the Lumon solarium system allows us to enjoy that extra bit of space we always need around the home, without altering its essential function. The balcony will continue to be separate from the construction of the rest of the house, and it will not be included in the gross living area. It will provide a wide range of possibilities, though, regardless of the weather – and throughout the year. A sunny breakfast enjoyed in the early spring, a calming cup of tea cuddled up in your favorite armchair watching the rain come down, a romantic candle-lit dinner on an autumn evening, a few miles on your exercise bike sheltered from the ice and winter winds – just a few of the infinite possibilities a space like this can offer.
Add living space to your condo
We believe that a balcony is essentially a separate living space, and this is a fundamental part of its appeal. We do not try to replicate the same conditions as the interior and simply turn it into an additional room – the balcony will always have its own rules and characteristics, advantages and disadvantages. Once we understand this, the possibilities are endless; the balcony becomes a new opportunity, and its potential is only limited by the boundaries of our imagination and our desire to explore new everyday opportunities.      
A balcony always in use, 7 days a week, 365 days a year – a comfortable and functional space for relaxation, either alone or with family and friends – a place to unwind and seek inspiration.  

A quiet refuge or a games room, depending on your needs at the time – the space can easily become an undisturbed work area or a safe playroom for the kids.

A place to go without abandoning the comforts of home – experience the sensation of being outside, but with all the security and comfort of feeling totally at home, enjoying the light and warmth while sitting back on those cold winter days in cozy surroundings.  
The balcony can become an area where you have control over all four seasons – where spring arrives earlier and winter much later. Create a special area in your home, which you can enjoy whenever you wish. Who says that we need to get out of our comfort zone?  
Benefits for the environment – and your wallet
You'll also save money on your energy bill. Multiple studies on our balcony enclosures show that creating a solarium reduces your overall energy consumption significantly (read more about Lumon Energy Saving here >>>). It's a win-win situation: not only is this better for the environment – it's also better for your wallet!